1956-D 1¢ WUFO-001

Description: The date has the appearance of having a 5 over a tilted 5.

Die Markers: Obverse: A small die gouge can be found between the bottoms of the L and the I in LIBERTY. Reverse: None significant.

Submitted By: Lou Coles

Cross References: None known

Comments: This one was originally thought to be a blundered master die with a 5 punched over a tilted 5. Recent studies however have shown that the Mint abandoned the punching of full or partial dates when the Lincoln cent was introduced in 1909. It may have been a very bad day for a Mint engraver who carved the tilted 5 into a master die only to realize and attempt a repair only to have to set it aside as a blundered master die. Some die variety specialists have said that it isn't a tilted 5 at all but rather just a poorly placed die gouge. Die variety specialist Billy G. Crawford (deceased) did an overlay that suggests that it is indeed a 5 over a tilted 5. That overlay is included here. You be the judge. One day it may be definitively proven one way or the other, but for now it certainly is an Unidentified Fascinating Oddity.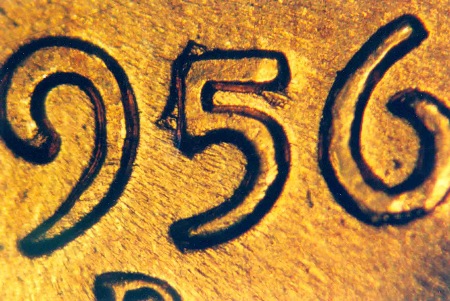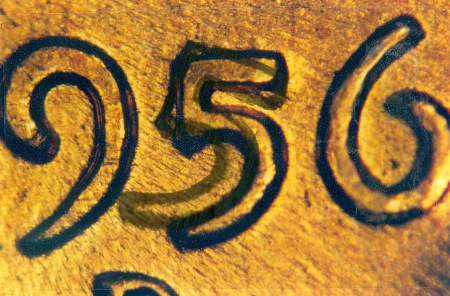 1956-D 1¢ WUFO-002

Description: The six in the date has a nearly vertical bar running through the lower left side of the six. My first reaction was to call it a misplaced D mint mark, however, the bar appears to be too long to be a vertical bar of the D mint mark. I do not believe that it is a die gouge as the bar has too much character.

Die Markers: Obverse: None noted. Reverse: None noted.

Submitted By: John A. Wexler

Cross References: None known